Stock Up Your Refrigerator With Premium Meats
Butcher Shop, Charlotte, NC
You likely visit the butcher shop at your local grocery store quite often, but you may not be taking full advantage of the services they can offer you. Here are some ways your local butcher shop can help you.
People often assume that meats with a discount sticker are close to going bad, but that is usually not the case. If there is a special price, it may be due to a discount that the butcher shop is receiving from their vendor, and they have decided to pass the savings on to you!
You can request different cuts for your meats that are different than filet mignon and other popular cuts. This can even save you money.
You can make special requests for your order, such as trimming the fat off your roast or deboning any meats. They can even cut your meats to the portions you specify. This is all included in the price of your order.
Your butcher shop likely has some great chicken breast recipes or other cooking recipes for all of their meats that they would be happy to share with you—just ask!
Asking questions is a good thing. Your butcher shop should be happy to answer any questions you may have about the meats you are purchasing. They can even help you with any questions you might have about preparing your meats and offer you helpful tips.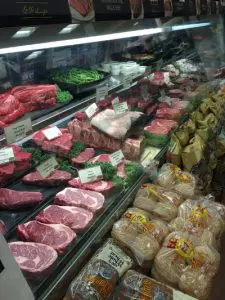 A Wide Assortment of Products To Choose From
The Butcher's Market in Charlotte, North Carolina has a great butcher shop, and we would be honored to have you as a customer. Come check out our great selection of meats today!